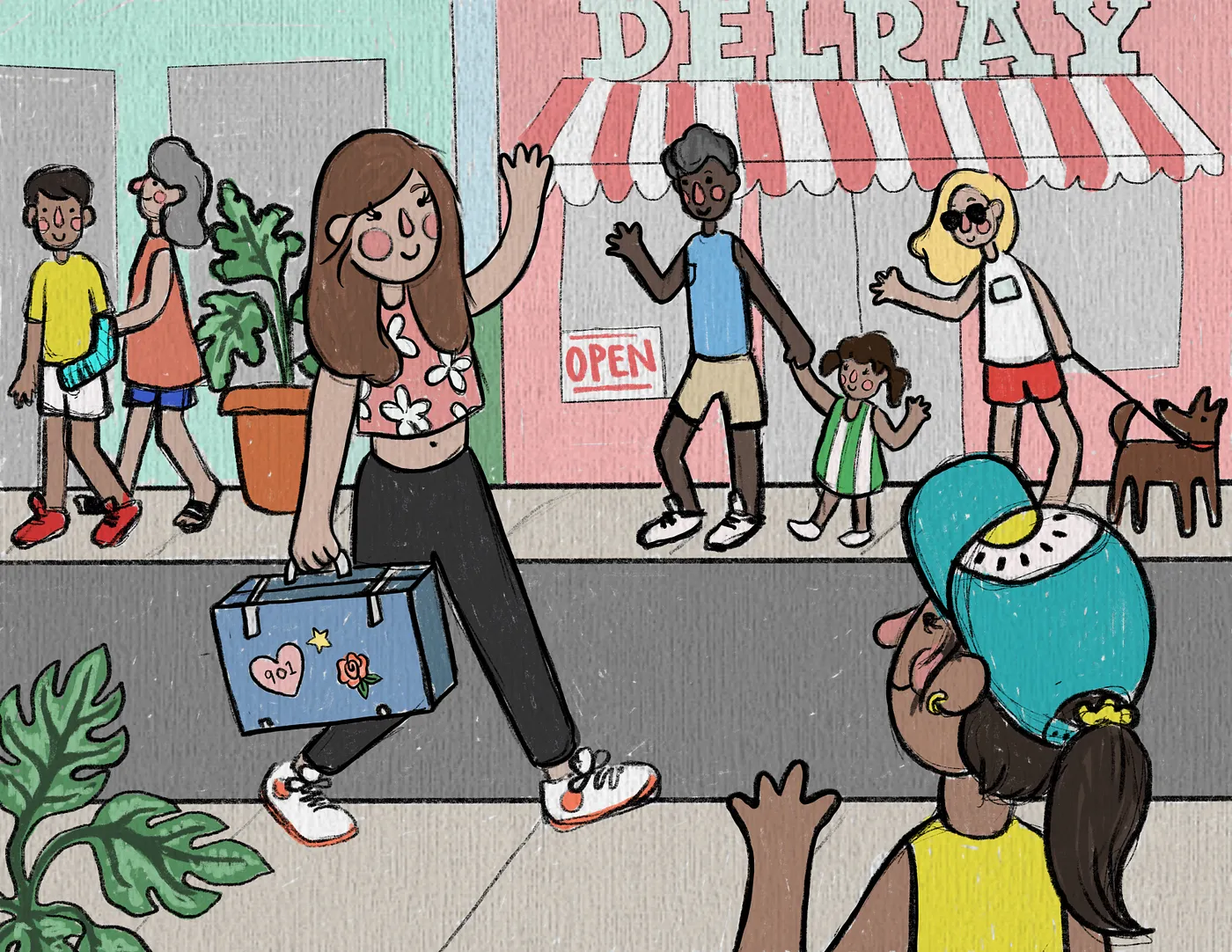 "Relationships are not measured by the length of time, rather the level of treatment." -Rayna Rose Exelbierd
We went through some tough times as neighbors. I remember the day they got the call their daughter was at Stoneman Douglas the day of the mass shooting. They were there the day I got the call I lost my Dad. It's so powerful how neighbors can grow to be an extended family. In between travels, their family moved out and we lost contact. Life has a way of bringing people in and out at different times.
I love rollerblading by the beach. I enjoy dancing to my music, smiling at dogs, high fiving kids, giving bikers thumbs up, so many fun traditions. Can you guess my favorite part? I ALWAYS run into someone special I know. Shoutout to my friend Daniella from college it was amazing seeing you today, but this story is about someone else, my old neighbor, Tod.
I'm blading down the road and I see Tod and his daughter on a bright blue motorcycle. I start flagging them down, they U-turn and come say hi. I told them how I thought about their family a lot. Tod and his wife are both police officers. As my neighbors, they were supportive through my emotional highs and lows. Tod sometimes would bring my suitcases up the stairs from work trips. His wife Sonia would routinely check-in with me. They always watched over my place when I was traveling.
He asked about my work and shared he overcame COVID, went back to work, and later had heart issues. His daughter squeezed him from the back of the bike throughout the conversation. We exchanged info and talked about a reunion after quarantine. When I got home, I told one of my elderly neighbors from Jamaica I ran into our old neighbor. She started crying and told me there was a Christmas he knocked on the door and gave her family a turkey. I got chills and smiled. I laughed as she told me she MUST give him some Jamaican Cream Rum. Then I started dancing with her special needs daughter to breakup inspired pop music all of us then crying of laughter.
My neighbors come from different countries, religions, cultures, age groups, and life experiences. We cry together, most times we laugh, some move away, but most importantly we are always kind to one another. After all, we are just one large extended family. Treat others in the world like you would your family.
Relationships are not measured on how long you know a person, but instead by how you actually treat someone. Friends can talk about tough things. A major step in healing the divides in our country is building friendships with people different from you to gain new perspectives and create a more beautiful world one small conversation and kind act at a time.
The Rose Grows.