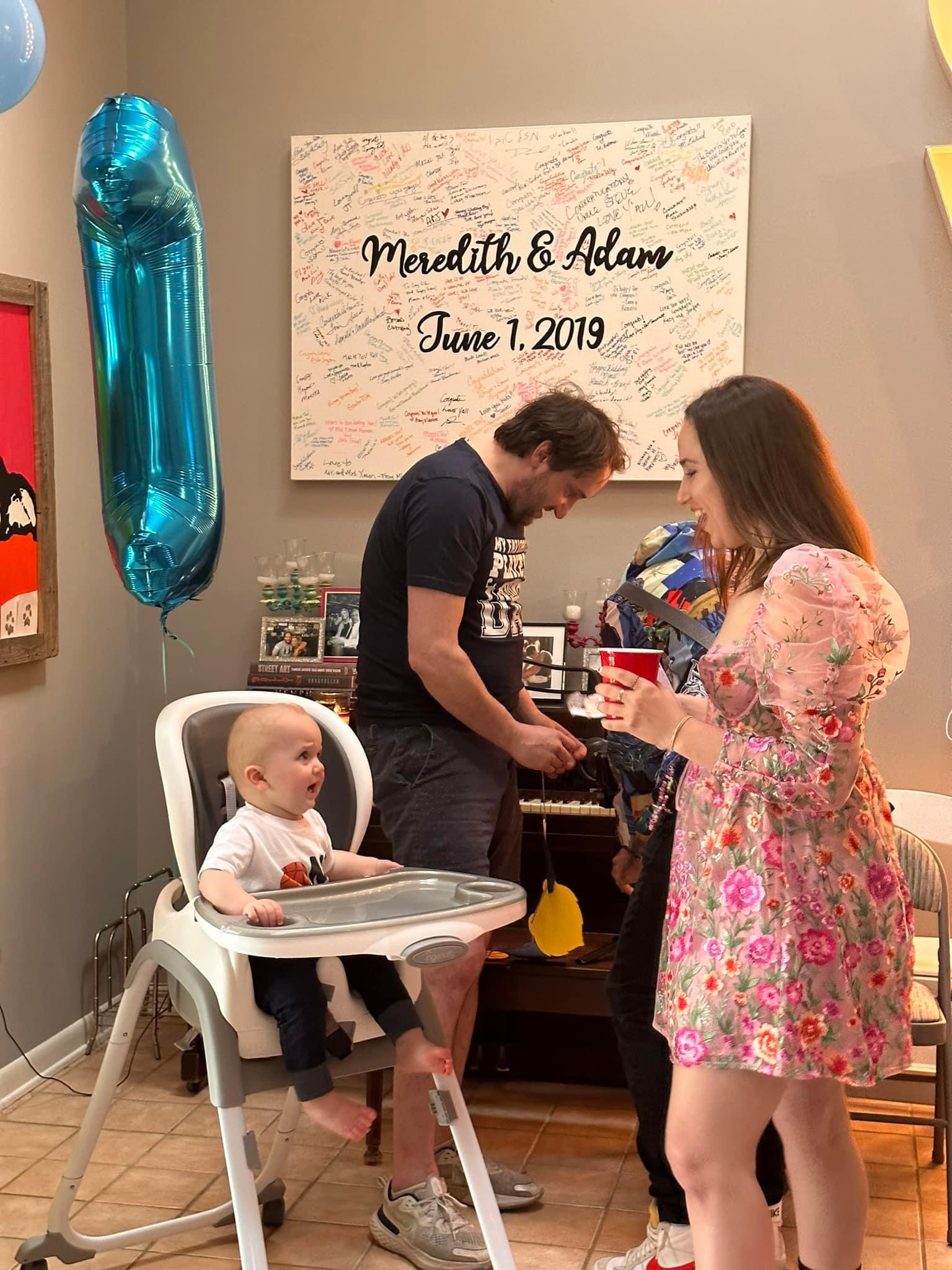 Sometimes you just have to smile and wear the dress. We make plans, we make a decision, but sometimes insecurities or self-doubt get in the way.
I was so excited for my nephew Allen's first birthday, I knew I wanted to wear my favorite new rose dress. Unfortunately while here in Memphis, I broke out into a bit of a rash. Truly, I didn't want to rock the dress yesterday because there were red splotches all over my neck and chest. I did it anyway, I'm so glad I did.
At the birthday party, I was told a little girl named Alice, 9 years old was visiting from Arkansas. Two years ago her Aunt Christy bought Alice my book The Girl Who Said Hello to Everyone.
Alice's mom explained she lost her father after college, and when they read the part of my Dad going to heaven it inspires meaningful conversation with her daughter surrounding grief, loss, and a grandfather Alice never got to meet.
She said it's Alice's favorite book, she reaches for it almost every night. When Alice was told Rayna Rose was at the party she got so excited she exclaimed, "is Rayna Rose the one in the Rose dress?!"
We got to meet, hug, and talk for a bit. Later my brother told me Alice was so excited to "have met a famous person in real life." It was such a special moment. Late last night as I was showering I was reminded- I almost didn't wear the dress. I felt a little sad and robbed as I imagined what my day would have looked like without that once-in-a-lifetime encounter. All because of some red bumps and pimples.
I share this story to emphasize that we are sometimes harsher on ourselves than we would ever be on anyone else. This beautiful moment for both of us would have never happened had I not stepped a little outside of my comfort zone and honored my intuition, which was to wear the dress that would bring me the most joy. In doing so, even in a state of uncertainty, that joy became contagious. No one said a word about my pimples, instead, the room was filled with compliments. I honestly forgot about the rash. Sometimes you have to get out of your own way. Don't hold yourself back because you don't feel ready, pretty, ______enough (fill in the blank).
You are perfect as you exist. Show up with your heart. You can do anything and do it your way with your own style. I believe in you, let's grow and make some magic y'all!