This story is more than "Just A Little Wyld". It's a tale of friendship, grief, and the love we have for our parents. I dedicate this post to all of those who will experience Father's Day without their Dad. A reminder to not ever be so sad that you can't see the signs that remind you of your lost loved one.
It was 2014. My best friend Savey graduated and was moving across the country to Los Angeles. As she was going through her belongings, there was a children's book she threw into the toss pile. The book was "Incredible You" written by Wayne Dyer. It was so cute, I decided to keep it.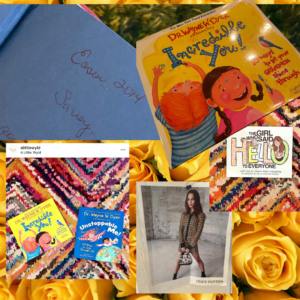 Savey's mother was a force of nature. She was the head of marketing for three of Hilton's major brands. She was a mentor, a traveler, had an infectious laugh, and terrible sense of direction in the car. Most of all, her role as mother and soulmate to her Husband Lyn were truly her most proud positions. In my office hangs a Louis Vuitton ad that Judy handed me at our last lunch in Florida together. She was traveling for business and made time to meet with me. She said, "Ray, I saw this in a magazine, and I swore it was you. Everything about it is you. She looks just like you. This is how I see you." At the time I smiled, said thank you, and later hung it on the wall. Now years later as I write this, I tear up.
In October 2020 Savey's mother suffered a severe and very rare kind of brain aneurysm.Thank God she is still alive, but she is not the same Judy. The woman who was always done up, and ready to go, can't move or talk at the same speed. Though she will forever be a force in my life. Savey is an only child and these last few years have been incredibly challenging for her and her Dad.
December 2021 Savey and I got the tragic news our girlfriend Dana from college had died of breast cancer. It was devastating to learn of someone so young passing. Dana tragically passed away while Savey was out to dinner with Dana's mother in New York City. Dana had a unique personality and through Savey's friendship she was able to create so many bonds. Savey and Dana spent a lot of time together, she was hurting. The timing was insane. Life is so fragile.
A day later I was listening to a podcast discussing decluttering. I was on hold with a service provider and decided to go through my TV chest. As I was tossing out items and nostalgic over forgotten mementos, I stumbled across the book "Incredible You" by Wayne Dyer" and ON THE INSIDE WAS A NOTE SAVEY'S MOM WROTE TO HER IN 2014! The timing in finding the note, it was almost like her mother sending a message exactly when she needed it the most. I shipped her the book and it is back with her rightful owner.
Last week I landed my first wholesale account for The Girl Who Said Hello to Everyone at the children's' boutique A Little Wyld in Downtown Delray. Yesterday when they posted a picture of my book on their Instagram page, I was SHOCKED to also see a photo of the kids book "Incredible You".
I then realized I didn't just know the book cover from my experience with Savey, but I recognized the name Wayne Dyer. Last year when I was facing some hardships I began listening to Wayne Dyer's nighttime meditation. It really added light to a very dark time. Wayne's daughter Skye co-founded the store. Only until that interaction I had only spoken with the other cofounder, Amanda Perna. Skye told me about her Dad "Awe so wonderful- thanks for sharing my Dad loved writing the kids books- and that is such an incredible synchronistic story "
I cried my eyes out as I told her the story over messenger, and shared I couldn't believe A Little Wyld of all places would be my first wholesale account. What a sign from the universe! Though we all grieve in different ways over different people, it was so wild how we all connect to the story in different ways through our parents. When my Dad passed, it was a poem I wrote in grief that would later reappear and years later become a book now in 11 countries!
This idea of holding on to things and ideas and releasing them sometimes before we ever know the reason. The significance of continuing on even in times of tremendous pain and suffering. The power of human connection is something I never take lightly but in this scenario has been healing and affirming. I am walking the path I am meant to.
Savey is a successful Producer in Hollywood and her mother would be even prouder than all of her friends and family members combined. Every time Savey sends me good news I try to think what her Mom would do- many times, it would have been to jump on a plane and take out her girl to celebrate! Her latest big success was producing the hit Netflix show "Beef". Judy would capture and post a million photos even if there were no celebrations. It's devastating she can't see what her Savannah has accomplished.
Though I just met Skye, I know her Dad would be so touched by the magic she is creating through her own ventures. I can only imagine the connections and possibilities that manifest that have light and signs from her father shining through.
In my own journey, as you get older there are different things you wish your lost loved one could see, hear, or advise. I still get choked up when a father walks the bride down the aisle, that first father daughter dance, wanting to ask what I need for my car after a service visit. I get emotional when I see multiple generations eating together. Imagining what my Dad would say and do around my growing nephew. Though it can be painful it's also a beautiful reminder of what I was able to experience in my lifetime. I like to think when you lose someone, you don't lose the relationship, it just changes. My Dad is always with me, in my heart and every time I smile and say HELLO.
When I first published my book and was fulfilling my Kickstarter orders, seeing where Judy submitted her contact information for pre orders really hit me. Since that submission our entire world has changed. For years she poured love, compliments, and any gift she bought Savey that wasn't Savey's style made its way to my closet. It hurts that Judy can't see what I've accomplished, but deep down she always saw those things in me, even as a teenage girl.
I am proud to share that The Girl Who Said Hello to Everyone is now available at A Little Wyld in Delray. A very bittersweet milestone and reminder this Father's Day that I am not alone and neither are you. Sending you all love, light and healing.
Thank you to A Little Wyld in Delray for the opportunity to inspire more families.
When One Grows, We All Grow.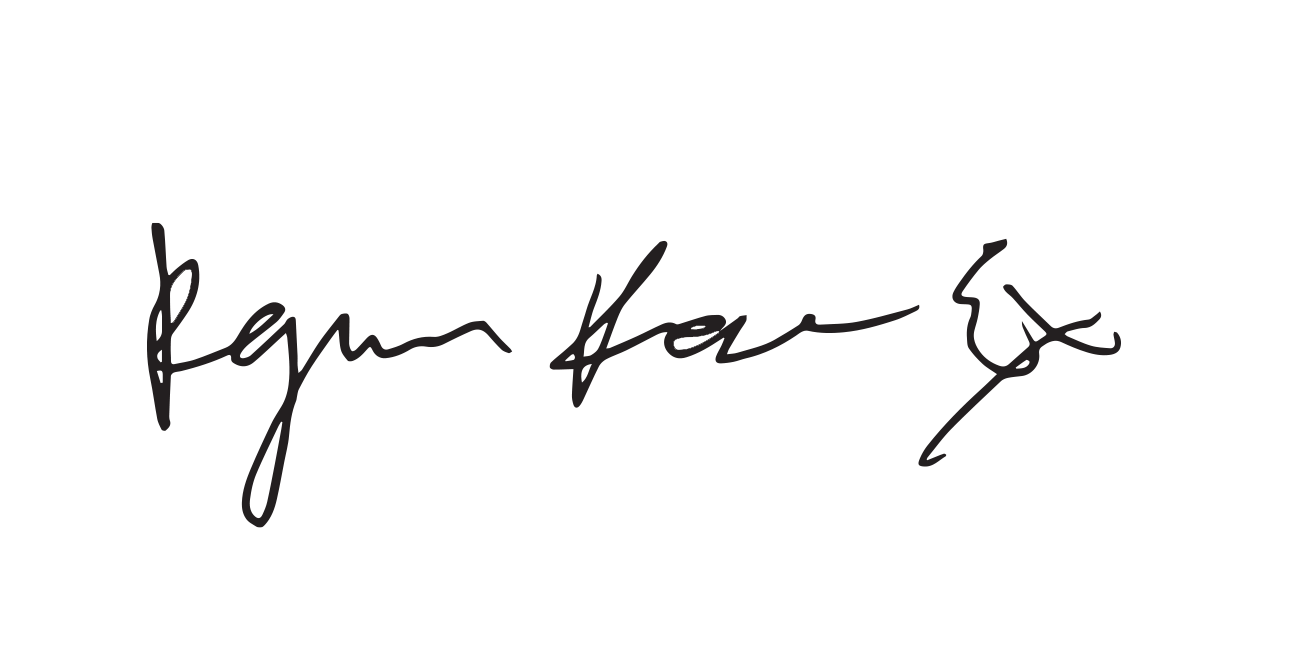 A message from Lyn:
Thank you, Rayna, for the wonderful acknowledgement of Judy's influence and the people she has touched. In the last two years, we have had a steady stream of friends, former co-workers, team members from Hilton, etc., visiting, calling, texting to reaffirm Judy's role in their lives as nurturer and mentor.
Currently, Judy is still recovering from numerous complications and setbacks from the initial injury.. but she always finds the strength to fight her way back. While still working hard at physical / occupational therapy, dealing with short-term memory challenges, etc., she shows steady, incremental improvement, recognizing and taking delight in visits by friends and family.
Just this morning, when I asked if she remembered the significance of tomorrow, June 4th. She thought for a second and said. "It is a special day for us, isn't it." The word "anniversary" escaped her, but she remembered the significance. It will be our 35th."
Some of my favorite comments shared below:
"Love this story. I lost my dad in 2016. I think of him everyday. He sends me signs all the time. Also, sometimes in my dreams too. I think we never "lose" our loved ones. They are with us all the time in spirit. "- Marti Torres B.

"Thank you for sharing this story of karma in action. Wayne Dwyer guided me through life with his books, recordings and live lectures. Best wishes to you!"- Skwak L.
"I am so touched by your story kismet. I travel now with both of my parents on the other side. It's a gift to know they aren't gone from my life entirely. They live on with so many memories but mostly their love lives inside me

I have also lost both of my brothers, it has been so strange learning how to keep trucking along without my nuclear family I grew up with! Grateful for my kids and for a life filled with so much love and devotion from my parents.

"I really understand the impact of seeing Dads walk their daughter down the aisle, seeing families all together at church on holidays make me misty eyed. I had no idea how amazing it was when we were all together.

Also, my Dad was a Wayne Dyer fan and owned tapes and books he purchased from seminars he attended. "-Valerie T.